DONUTS. DONE. DIFFERENT.
"These Are The Freshest, Most Delicious Donuts Ever!"
Your Premier Donut Shop in Stony Plain
If you're hunting for the best donuts in Stony Plain, look no further than Maverick's Donuts, your go-to donut shop and coffee haven. At Maverick's, we don't just make donuts, we craft delectable works of art that will satisfy your cravings and delight your taste buds.
Our Gourmet Donuts: Elevating Your Taste Experience
At Maverick's Donuts, we take pride in offering the finest gourmet donuts in town. Each donut is meticulously handcrafted with love and attention to detail, ensuring every bite is a taste sensation. From classic flavors to unique creations, our selection of gourmet donuts caters to all palates, making us the top choice for donut enthusiasts in Stony Plain.
Vegan Donuts for All
We understand the importance of inclusivity. We offer a vast selection of vegan donuts, perfect for those with dietary preferences and restrictions. Our vegan donuts are just as delicious and indulgent as our traditional options so everyone can enjoy a guilt-free treat.
Custom Donuts: Your Imagination, Our Creation
Want something exceptional? Explore our custom donut options! Whether for a special event or to satisfy a unique craving, we can bring your donut dreams to life. Share your ideas with us and we'll turn them into mouthwatering reality.
Event Donuts: Making Your Occasions Extra Sweet
Are you planning a party or gathering? Make it memorable with Maverick's Event Donuts. Our specially designed donuts can add a touch of sweetness to any celebration. Contact us to discuss your event's theme, and we'll create donuts to impress your guests.
More Than Just Donuts
While our gourmet donuts steal the spotlight, don't forget to pair them with freshly brewed coffee from our coffee shop. The perfect combination of donuts and coffee awaits you at Maverick's.
Visit Maverick's Donuts in Stony Plain today and discover the ultimate donut experience. We're your one-stop destination for the best gourmet, vegan, custom, and event donuts. Your taste buds will thank you!
Maverick's Donuts, Stony Plain
4300 South Park Drive, Unit 502, Stony Plain, AB,
T7Z 2W7
Franchise Owner:  Christine Lapeire
Hours of Operation
Tuesday to Sunday – 8am to 6pm
Monday – Closed
Contact Maverick's Donuts
Maverick's Donuts Line-Up?
Classic Donuts
DONUTS AS THEY WERE MEANT TO BE
At Maverick's Donuts, our Classic Collection is the perfect mix between "timeless" and "delicious".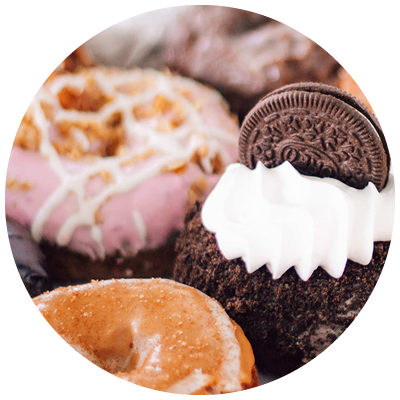 Signature Collection
WHERE THE FUN REALLY BEGINS
Take your donut experience to the next level and try out some of our all time best sellers!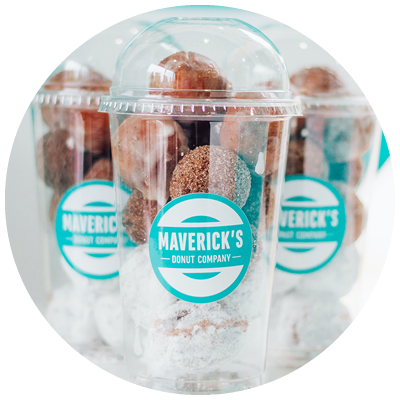 MINI MAVS ARE SMALL BUT MIGHTY
It's impossible not to enjoy our Mini Mavs without a smile on your face, the problem is you can never eat just one!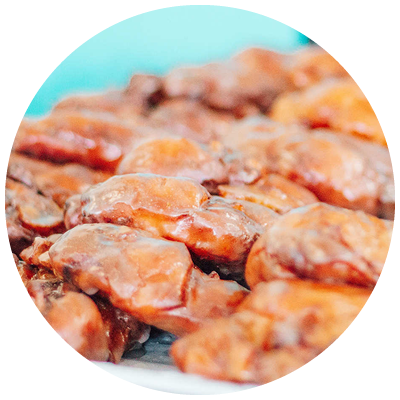 QUITE SIMPLY, THE BEST FRITTERS EVER
At Maverick's, our fritters are so good that if you blink, they're gone!