it's time to make the office fun again!
 Whether you have an employee gathering, customer appreciation event, or simply want to say thank you to those special people, Maverick's can make the event much more special! 
Customized Logo Donuts
Put your company's logo front and center with Maverick's Logo Donuts!  Wow your employees and customers alike with delicious tasting, customized treats.
Edible Frosting and Ink is the secret behind these incredible marketing sweets.  Simply send us your high-resolution logo and we will be happy to create a custom donut that fits your company's colours and style, with your logo on top – which we will argue is so much better than a cherry!
To place your custom order of Logo Donuts, please contact the Maverick's Donut location nearest you.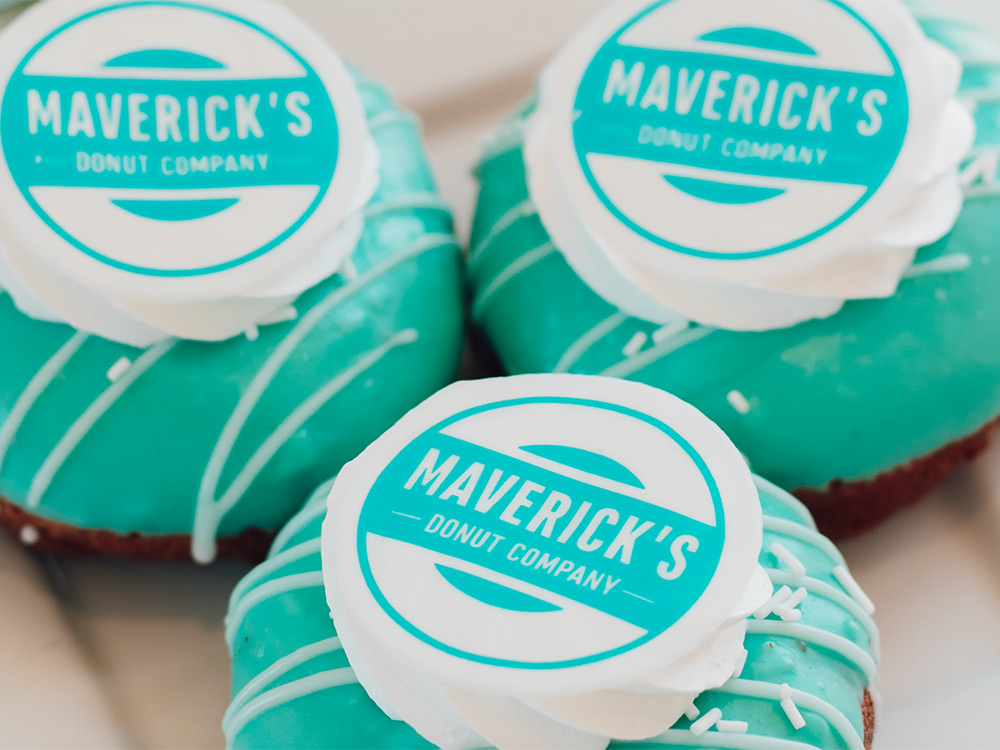 Large Event Orders
Whether you're celebrating employee birthdays, rewarding your team for a job well done, or simply need something to brighten the office mood,
Maverick's Donuts has the perfect solution!
By ordering donuts for your office, you can choose any number of flavours and receive delivery. Volume discounts for large and/or regular orders.