DONUTS. DONE. DIFFERENT.
"These Are The Freshest, Most Delicious Donuts Ever!"
Find the Best Donuts in Copperfield
Welcome to Maverick's Donuts, Copperfield, your ultimate destination for gourmet delight! Indulge in our mouthwatering selection of the best donuts you'll ever taste. Our artisanal creations are crafted with passion and expertise, ensuring a delightful experience with every bite.
Gourmet Donuts at Their Finest
We take donut-making to a new level at Maverick's Donuts, Copperfield. Our skilled bakers use only the finest ingredients to create various gourmet donuts that are visually appealing and delicious. From classic flavors like glazed and chocolate to unique creations such as maple bacon and hot chocolate, we offer a donut for every taste.
Perfect for Every Occasion
Are you looking for the perfect treat as an alternative to wedding cake? Maverick's Donuts specializes in exquisite crafting wedding donuts that will impress your guests and leave them craving more. With our customizable options, you can design a donut display that flawlessly matches your wedding theme.
Fundraising Ideas and Team Snacks
Are you planning a fundraising event or need a special snack for your team? Maverick's Donuts has you covered! Our delectable donuts make fantastic fundraising ideas, helping you raise funds while treating your supporters to an unforgettable experience. Our team snack packs are also perfect for fueling your team's success during practice sessions or game days.
Birthday Party Snacks that Wow
Make your child's birthday party extra special with our delectable donut treats. From colorful sprinkle donuts to personalized donut towers, we offer various options for every birthday theme and preference. Let us take care of the snacks while you focus on creating lifelong memories.
Experience the Maverick's Difference
Maverick's Donuts, Copperfield, stands out with the best donuts. Our commitment to quality, creativity, and exceptional flavors sets us apart. Visit us today and embark on a donut adventure to tantalize your taste buds and leave you craving more. Maverick's Donuts – where every bite is a moment of pure bliss!
Maverick's Donuts, Copperfield
511-15566 McIvor Blvd SE, Calgary, AB, T2Z 4R5
403-817-0245
Store Owner:  Mayela Parra and Luis Bermudez
Hours of Operation
OPENING FALL 2023
Maverick's Donuts Line-Up?
Classic Donuts
DONUTS AS THEY WERE MEANT TO BE
At Maverick's Donuts, our Classic Collection is the perfect mix between "timeless" and "delicious".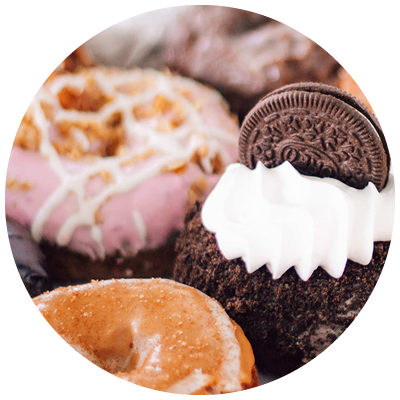 Signature Collection
WHERE THE FUN REALLY BEGINS
Take your donut experience to the next level and try out some of our all time best sellers!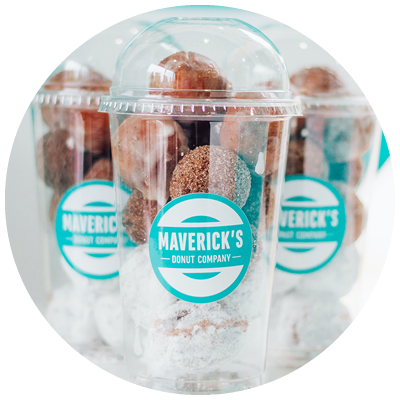 MINI MAVS ARE SMALL BUT MIGHTY
It's impossible not to enjoy our Mini Mavs without a smile on your face, the problem is you can never eat just one!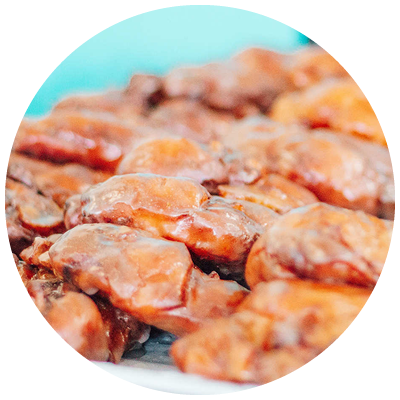 QUITE SIMPLY, THE BEST FRITTERS EVER
At Maverick's, our fritters are so good that if you blink, they're gone!