DONUTS. DONE. DIFFERENT.
"These Are The Freshest, Most Delicious Donuts Ever!"
Maverick's Donuts Line-Up?
Classic Donuts
DONUTS AS THEY WERE MEANT TO BE
At Maverick's Donuts, our Classic Collection is the perfect mix between "timeless" and "delicious".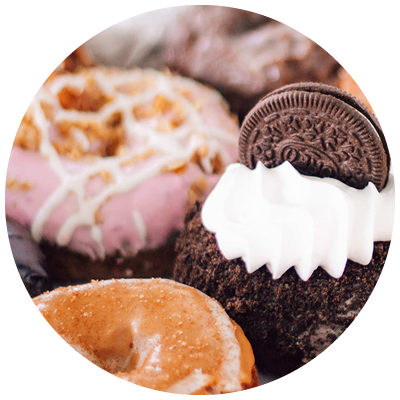 Signature Collection
WHERE THE FUN REALLY BEGINS
Take your donut experience to the next level and try out some of our all time best sellers!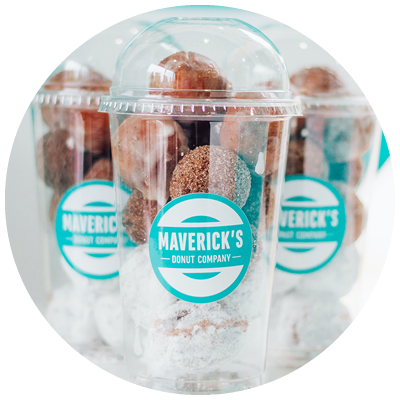 MINI MAVS ARE SMALL BUT MIGHTY
It's impossible not to enjoy our Mini Mavs without a smile on your face, the problem is you can never eat just one!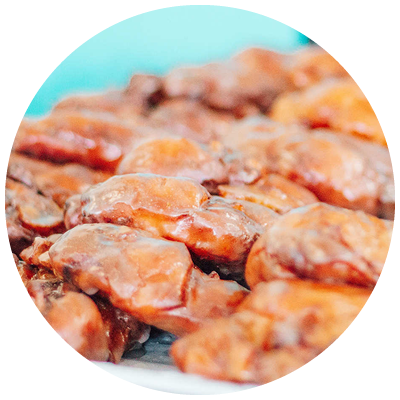 QUITE SIMPLY, THE BEST FRITTERS EVER
At Maverick's, our fritters are so good that if you blink, they're gone!
What is a Donut?
Donuts are an iconic part of our culture that seems to have just magically appeared, capturing the imaginations of children and adults alike. Donuts are a popular sweet dessert food, usually made from a dough with a hole in the centre. The word donut is derived from the German donnerbote or Dutch donde which have been used for centuries to describe round buns that were deep-fried. They are a fun and entertaining way to start the day in Bradford, Ontario, especially with your morning coffee.
Bradford

Donuts

Bradford is an exciting, vibrant town that has something for everyone! From its picturesque walking trails along the Holland River to the farming community known as "The Holland Marsh," with beautiful views and fresh produce. Bradford is a place where past and present come together, creating an amazing community full of life and energy. Bradford has expanded impressively in recent years and offers a lot of restaurants serving delicious food and a wide range of multicultural cuisines.
Here are some reasons why you should have a donut?
A great way to start the day.
Everyone loves donuts
Satisfies all your cravings
Puts a smile on your inner child
Turn the ordinary into the extraordinary
Gives meaning to life
You love yourself
Heaven all rolled up in one
Breakfast dessert 🙂
They are made with love and happiness