DONUTS. DONE. DIFFERENT.
"These Are The Freshest, Most Delicious Donuts Ever!"
Maverick's Donuts, Ajax
60 Randall Drive #1, Ajax, ON L1S 6L3
Hours of Operation (when Open)
Tuesday to Sunday – 9am to 4pm
Maverick's Donuts Line-Up?
Classic Donuts
DONUTS AS THEY WERE MEANT TO BE
At Maverick's Donuts, our Classic Collection is the perfect mix between "timeless" and "delicious".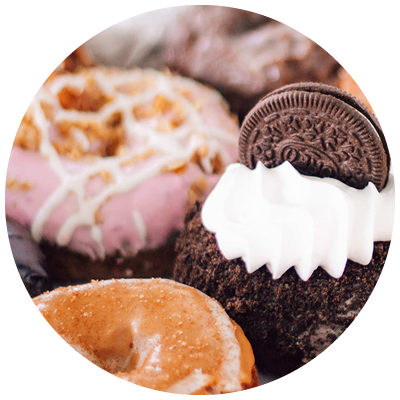 Signature Collection
WHERE THE FUN REALLY BEGINS
Take your donut experience to the next level and try out some of our all time best sellers!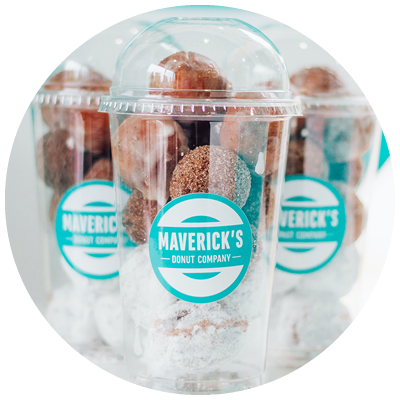 MINI MAVS ARE SMALL BUT MIGHTY
It's impossible not to enjoy our Mini Mavs without a smile on your face, the problem is you can never eat just one!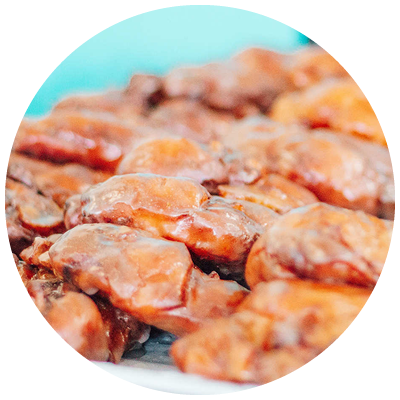 QUITE SIMPLY, THE BEST FRITTERS EVER
At Maverick's, our fritters are so good that if you blink, they're gone!